New Mexico, "The Land of Enchantment"
Albuquerque, New Mexico
Come to New Mexico and Experience:
Explore these links to find out more:
Shuttle to and from Albuquerque Airport
Airport Shuttle The Sunport Shuttle
505-883-4966 or Toll Free: 866-505-4966
American limo and sedans (Albuquerque) 866-877-7576
---
Old Town is located between Mountain Rd. and Central Ave. (Route 66) just East of Rio Grande Blvd. From the North or South via the Interstate take I-25 to I-40 West. Exit on Rio Grande Blvd. Take Rio Grande Blvd. South to Mountain Rd. Old Town begins on the Northwest corner of Rio Grande Blvd. and Mountain Rd. Parking is located throughout Old Town.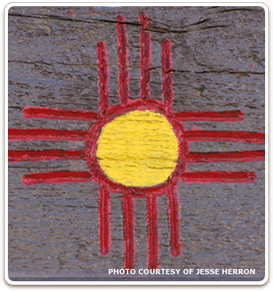 Old Town is made up of individually owned and operated businesses. Each merchant determines their own days and hours of operation.
As a general rule, most businesses are open:
Monday through Saturday from 10:00am to 8:00pm
Sundays from 11:00am to 7:00pm
Most Restaurants seat until 9:00pm
---
Cochiti Pueblo: Kasha-Katuwe Tent Rocks National Monument is 40 minutes North of the Academy.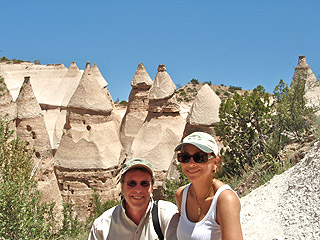 ---
Indian Pueblo Cultural Center
This photo of Indian Pueblo Cultural Center is courtesy of TripAdvisor
Location: 2401 12th St NW, Albuquerque, NM 87104 (Near North Valley)
Call: 866-855-7902
---
Bandelier National Monument
Ancient Anasazi ruins about 90 minutes North of the Academy.

This photo of Bandelier National Monument is courtesy of TripAdvisor
---
Aspen Vista Hiking Trail, Santa Fe Nat'l Forrest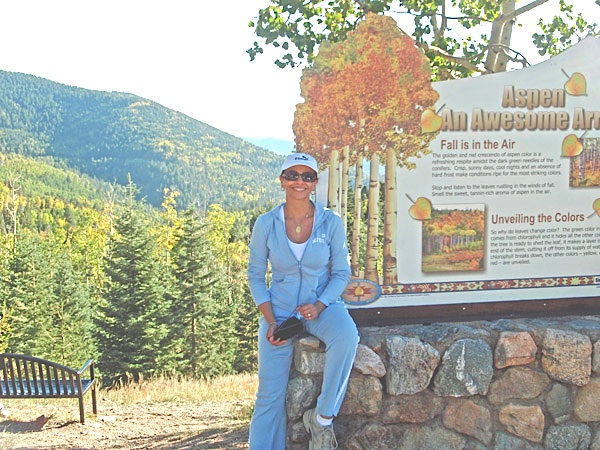 ---
Balloon Fiesta Park and Museum

"The Albuquerque International Balloon Fiesta is a world-renowned attraction and destination for kids of all ages. For more than four decades, the first week in October brings the smell of roasting chiles and the beautiful, magical moving picture show of hot air balloons sailing silently through the crisp fall air."
Toll-Free: 1-888-422-7277
---
Academy Directors Tim & Angela visiting Taos Pueblo (north of Albuquerque) where the Red Willow people have been living for over 1,000 years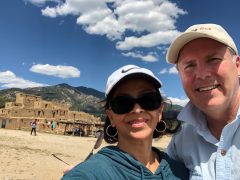 Red Willow River, still the sole water source for Taos Pueblo. Its pristine water originates at the Blue Lake sacred site.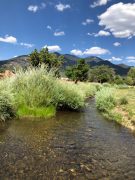 Tim and Taos Pueblo Artisan Water Crow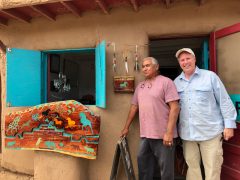 ---
Popejoy Hall on the University of New Mexico Campus
World-class theater. Has hosted the Lion King, Joy Luck Club and the Jersey Boys.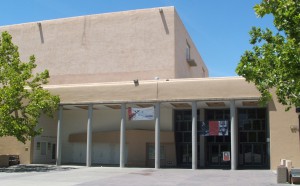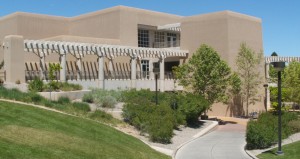 Location: 203 Cornell Dr SE Albuquerque, NM 87131
Call: (505) 277-8010
Web: Popejoy Hall
---
While we do enjoy all four seasons, they tend to be mild. It seldom snows in the Albuquerque Metro. Only 45 minutes away is the Sandia Peak Ski Area, fully equipped for a fun day on the slopes. Here you find Sandia Peak's certified snow sports school, a complete rental shop, and skiers' cafe.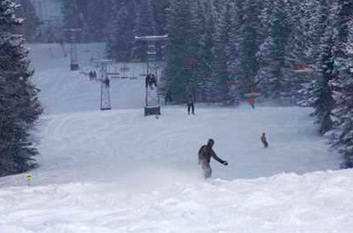 Ski Area: 505-242-9052
Current Snow Report: call 505-857-8977
---
Elena Gallegos Park is located 15 minutes East of the Hypnotherapy Academy of America. It includes plenty of hiking trails, a picnic area and gorgeous panoramic views of the city and the Rio Grande valley.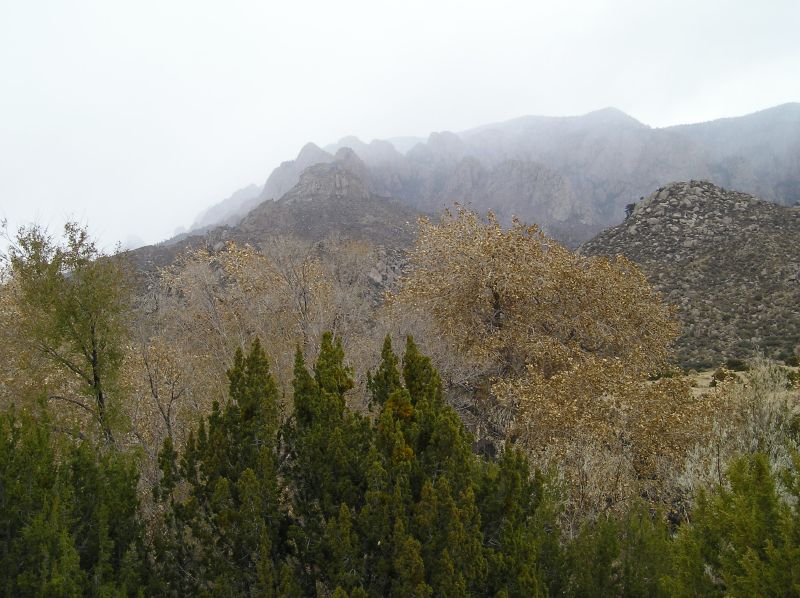 ---
Albuquerque Tram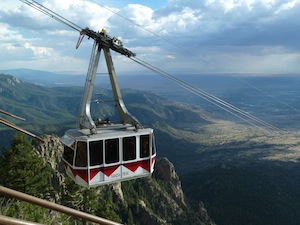 "A trip on the Sandia Peak Aerial Tramway transports you above deep canyons and breathtaking terrain a distance of 2.7 miles. See some of nature's more dramatic beauty unfold before you. At sunset the desert skies produce a spectacular array of color, and your vantage point from the observation deck atop 10,378 foot Sandia Peak in the Cibola National Forest affords an 11,000 square-mile panoramic view of the Rio Grande Valley and the Land of Enchantment."
Tramway: 505-856-7325
Group Rates for 20 or more: 505-856-6419
---
The Hypnotherapy Academy of America does not endorse and is not affiliated with any of the websites or businesses on this page.