Graduate Testimonials
Helping Women Avoid Domestic Abuse
"In my counseling practice I work primarily with women who have suffered domestic abuse. The clinic I work in requires us to keep statistics on all of our clients. Before integrating the hypnotherapy techniques I learned at the Academy, the sad truth was that over 80% of these women returned to the abusive relationship. Now, using the Academy methods to elevate self-esteem and build self-confidence, I have lowered that number to only 30%. This is really a phenomenal improvement.
"I could have gone anywhere in Canada or the US for hypnotherapy training. I am really thankful that I chose the Academy."
Cindy Albert Doyle, RSW, CCHt
Alberta, Canada
---
Post-Surgical Back Pain Eliminated
I have had back pain for the past 10 years. About four years ago I developed a herniated disc. Three years later, I had surgery on the herniation to reduce pain in my back and down my left leg. Post surgery my pain diminished down the leg, but I continued to have pain across my lower back. When I spoke to my doctor he stated that pain was most likely arthritis and I would have that pain most likely for the rest of my life.
During my studies at the Hypnotherapy Academy in Albuquerque we were doing practicals and doing a process for dealing with my back pain.
After that session my back pain was gone. There is no more pain in my lower back! I am grateful to the school and the hypnosis methods I learned that work so well with the body.
Gerald Richard, Nurse
Placitas, New Mexico
---
New Techniques for Life Coaches
I chose your school to learn the most cutting-edge and effective techniques and gain the most supervised experience so that I can best serve my clients. I have been enormously satisfied with the quality of instruction and coaching I received there and I have seen amazing results of your technique with my clients. Thanks to your instruction I am able to guide my clients to remove the roadblocks to their successes enabling them to move forward quickly with the lives they really want to live.
I strongly recommend this training program for anyone wanting to learn hypnotherapy and particularly for Life Coaches. The philosophy embraced by the program perfectly dovetails with life coaching philosophy in that it is completely client driven. It follows where the client leads, works with them to review their wants and needs and helps them to create new goals to get them where they really want to go. It really empowers them.
The brand of hypnotherapy taught at HAA is unlike any other anywhere. You have given me the most powerful tool in my coaching toolbox. You have also given me an amazing personal growth experience for which I will be forever grateful. I am now a better person and a more effective practitioner. I am very proud to tell colleagues and clients alike that I trained at Hypnotherapy Academy of America. I want to thank all of you at the Academy for the incredible experience I have had there.
Amy Rosner, PhD
San Tan Valley, Arizona
---
During my class, I had the opportunity to be Tim's client during a live demonstration. The session focused on improving my health and fitness so that I could do a rigorous 23-mile hike.
Tim also designed a custom hypnosis CD to help me reach my goal, that I listened to every day for a month and I DID IT!!! I completed the challenging 23 miles with ease! In addition I have accomplished my fitness and health goals, having lost 10 lbs and built muscle strength and endurance.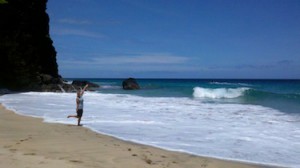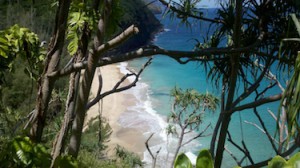 In July of 2012 I easily and successfully completed my goal of hiking the Nepali coast of Kauai! I am so grateful for you and everyone on your team for all the encouragement, support and training. I also opened up my health center where I offer hypnotherapy in addition to other health and fitness services. It has been open for only about two months and my hypnotherapy clientele is already increasing at a perfect pace. I am a successful agent for positive change, who is spreading the good word to the people of Kauai! I am happier, healthier, and more successful than I have ever been in my entire life, and I owe a lot to all of you at the Academy.
With Love, Light and lots of Aloha!
Tiffany M. Friend, CMS-Cht
---
Avoided Surgery with Self-Healing
Due to an injury to the rotator cuff of my right shoulder, I had some pain and was limited to only partial movement of my arm for months. After having an MRI my doctor decided I needed surgery to restore full range of motion to my arm. I came to the Hypnotherapy Academy of America, and during the training to become a Clinical Hypnotherapist I had several private hypnotherapy sessions with staff, and have regained almost all the movement in my right shoulder; therefore, the surgery is no longer necessary!
David Clarke (Fall 2013)
Airline Pilot
Salt Lake City, Utah
---
Cleared Driving Phobia in Class
I knew this would be for me a major investment. However, I was very impressed with the presentation given during an introductory evening class. Tim really piqued the interest I already had in hypnosis.
When I actually began the program, I was amazed. The depth of information covered is truly amazing. I was told each week gets even better and I can attest to that wholeheartedly.
It's only week 5 and I have already cleared some phobias I have dealt with for years now. I had issues with driving and having panic attacks. After one of the supervised practice sessions in class, with Amy, a fellow student, I finally got past all that; and once more am able to drive with no issues!
I find this the best money spent in years. My confidence has increased and the atmosphere from all the staff is wonderful.
Gabriel Duran
IT Consultant
Albuquerque, New Mexico
---
No Snake Oil Found Here
Tim Simmerman Sierra has brought together a curriculum and teaching style that makes ancient wisdom accessible with seemingly infinite new world applications. I am astonished every day here at the Academy. This is an intensive distilling experience. In a world full of snake oil salesmen, it is thrilling to study real transformation.
Ben Foster, filmmaker
New York, NY
---
As a physician, I can tell you that the training I received from Tim and his expert staff allows me to serve people better than all my years of medical training combined. I feel that anyone who cares about people, regardless of their background, can become an excellent hypnotherapist at the Academy. By practicing hypnotherapy, I am confident that I am able to guide people through their healing process better and faster than I ever have before.
William R. Collado, MD
Graduate of the University of Miami
School of Medicine, Class of 1988
---
At age 67, with a graduate degree and plenty of professional continuing education, I can say authoritatively that this was the best designed and delivered course that I have ever taken!
Tim has a deep well that he easily accesses at will. He is brilliant and funny and he understands adult education as well as his subject of hypnotherapy. I feel fully prepared to practice hypnotherapy.
This course has given me the confidence that I can now control my mind in meaningful ways instead of being a slave to my subconscious mind's beliefs and emotions, and not all of them being positive.
Bill Crandell, CHt
Midland, TX/Canada, Pictou, Nova Scotia
---
Tried Another Hypnosis School
I took a course before, at another school in 2007, but until I came to the Hypnotherapy Academy in Albuquerque, I had no idea how inadequately I was trained.
In fact, the first time around I can truly say that I spent good money, went to class a week a month for 12 months and didn't have the confidence to do a session.
Now, at the Academy, with what I have learned, I am confident, competent, knowledgeable and fully confident that I can go into full practice after my graduation.
The information, the techniques, the adequate hours and hours of practice will be forever ingrained in my mind and I am forever grateful for that awesome experience. It is a privilege for me to be associated with such a group of professional with such high standards for themselves, for the students and the industry as well.
I am so happy that I finally attended the Hypnotherapy Academy of America.
Gerard St. Villier
Houston, Texas/Haiti
---
Letter from a Grad, Received October 2013
Many blessings to you and Tim and the Academy. My training with Tim and his team of world changers has been truly invaluable. Since my graduation, I have encouraged many to attend The Hypnotherapy Academy of America. Tim's school is a world healing experience. As changes the microcosm, so changes the macrocosm. Each of us is wholly valuable and completely important.
Thank you again.
All my love and appreciation to everyone.
Sincerely,
John Law (2001 graduate)
Virginia Beach, Virginia
---
Teenager with Brain Cancer Helped by Academy Grad
A Texas teenager who just started his senior year was diagnosed with an inoperable brain tumor. The cancer was so severe that the physician gave the boy and his family two options. The first was to quit school, put his affairs in order and try to enjoy the last few months of his life. The second was to try radiation and chemotherapy, deal with the side effects, with no guarantee of a recovery. Fortunately, Hypnotherapy Academy graduate, Marianne Garcia, is also a teacher at his high school, and he chose to do the chemotherapy and radiation, in conjunction with clinical hypnotherapy. Using special techniques taught at the Academy, Marianne showed the boy how to enhance the effects of the medical treatment, and stimulate his immune system to clean his body of the sick cells. At the time, everyone was elated that he was able to attend his senior prom and walk across the stage at graduation to receive his diploma. Now it has been a year and a half and we have even better news. Marianne recently reported to us that in a tearful reunion with the boy's mother she found out that now he is attending college and the cancer is totally gone!
---
Another Hospital Hires Academy Graduate!

Academy Graduate, Alena Guest has just been hired by a California hospital as their staff hypnotherapist! The hospital administrators have been so impressed with the Accelerated Healing and Pain Control techniques that Alena learned here at the Academy that they have been working together to create this position for her. Her function will be to provide medical hypnosis as an adjunct to the hospital's patient population. Congratulations to Alena! She has been doing such great work in her private practice and her community at large that we're not surprised that she has been offered this position. Alena said, "This didn't happen because I'm the only hypnotherapist in town. There are plenty of others. I got the job because my training at the Hypnotherapy Academy was head and shoulders above the rest."
Alena Guest, CMS-CHt
Mendocino, CA