Hypnotherapy Instructors & Support Staff
Meet Your Hypnotherapy Instructors and Support Staff
Medical Researchers, Published Authors, Practical Skills Coaches and Agents for Positive Change
Tim Simmerman Sierra, CMS-CHt, FIBH
Director
Since 1988 our school has been licensed as a private post-secondary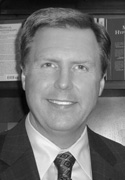 institution/career school by the New Mexico Higher Education Department. Tim has been the lead instructor of our hypnotherapy training program since 1995.  He is a Director of the International Board of Hypnotherapy and a former president of the American Council of Hypnotist Examiners.  Tim is recognized internationally as an expert in all applications of clinical hypnotherapy. As a former nationally registered paramedic, he contributed to the reprint of Hypnosis, a tool for nurses. His book, Medical Hypnotherapy: Principles and Methods of Practice is available now. More info about Tim…
More info about the book
Angela P. Simmerman Sierra, NLPT, CMS-CHt, FIBH
Director
Angela experienced first hand the transformative power of hypnosis after a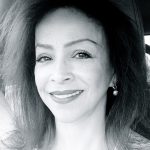 near fatal car accident in 1988 in which her skull was crushed. Her attending physician, one of the top neurosurgeons in the country, believing she was about to die, sent her home blinded and semi-conscious without any hope. Soon after, her family found a new neurosurgeon, who also used hypnosis and guided imagery. Without surgery or medication, he helped Angela regain her will to live. Within months her sight returned, she could walk again, and not long after was fully recovered. As a Certified Medical Support Clinical Hypnotherapist, Angela is passing on to others the techniques that helped her regain her eyesight and heal. She has been a Director, an instructor, and practical skills coach since 2008. She is one of our bilingual practitioners, working in English and Spanish. Angela is also the Academy's Certified NeuroLinguistic Programming Instructor. She is a graduate of Robert Dilts' NLP University, where she completed both her Master Practitioner Training and her NLP Instructor Training. More info about Angela…
Robert Sapien, MD, MMM, CMS-CHt, FIBH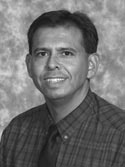 Robert Sapien is a physician and a tenured Distinguished Professor at the University of New Mexico Health Sciences Center.  He serves as principal investigator on several research studies and is recognized nationally as an expert in emergency asthma care and school emergencies.  Dr. Sapien formerly served as the Chief of Pediatric Emergency Medicine at UNM Hospital.  After graduating from the Academy's clinical hypnotherapy program, he returned as an Associate Instructor and Practical Skills Coach.  Dr. Sapien has incorporated hypnosis in the emergency care of children, as well as conducting grand rounds and other C.M.E. in-services on the use of medical support hypnosis.
Joaquin Dulcey, MD, CMS-CHt, FIBH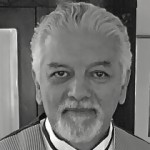 Dr. Dulcey received his medical degree in 1963 from the Universidad del Cauca (Cauca's University) in Popayan, Colombia. He initially specialized in  Obstetrics and Gynecology in1964, then in Neurosurgery in 1968 . Dr. Dulcey was Director of  the Department of Neurosurgery at San Pedro Hospital in Pasto, Nariño, Colombia for 18 years.  Later he was General Director and Chief Medical director at San Jose University Hospital, in Popayan. He also taught Neurosurgery for 11 years at Universidad del Cauca, his alma mater. His compassion for people in lack of economic resources who needed specialized medical treatment motivated him to study Hypnotherapy, Imagery, Sophrology, Medical uses of Qigong and Neuro therapy. Today, Dr. Dulcey is semi-retired with a private-practice in which he mostly provides pro-bono medical care for those who need him the most. At the Academy we have the privilege to have him as an Associate Instructor.
Christian Raphael, CMS-CHt, FIBH
Christian graduated from the Hypnotherapy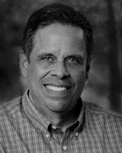 Academy of America in November 2013.  Since Mr. Raphael opened his full-time practice in Albuquerque, New Mexico, he has been running group hypnosis workshops regularly and conducting an average of 45 private sessions monthly. In addition to working with private clients, Christian is an Associate Instructor at the Hypnotherapy Academy and is one of the hypnotherapists in the NIH study for overactive bladder syndrome. Prior to becoming a hypnotherapist, Christian spent over 20 years in various leadership roles with national and international corporate brands.
Sarah Oakes, MSW, CMS-CHt, FIBH
In 1982, Sarah received a masters degree in social work from Rutgers University.  She has a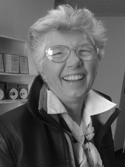 certificate in drug and alcohol counseling from Marymount College in NYC, trained at Bellevue Hospital Psychiatric Emergency and also studied at the Training and Research Institute in self-psychology.  She had a private practice in psychotherapy for 14 years.  Sarah is a graduate of the Clinical Hypnotherapy program at the Academy.  She is an Associate Instructor and Practical Skills Coach.
Madeleine has a B.A. from the University of New Mexico.  Prior to coming to the Academy in 2015, she acquired 20 years of administrative experience in the field of higher education at Webster University.  She is the Academy's Office Manager and is committed to helping students attain the training and knowledge necessary to fulfill their goals.
Our commitment is to immediate positive change on planet Earth!