Hypnotherapy Instructors & Support Staff
Meet Your Hypnotherapy Instructors and Support Staff
Medical Researchers, Published Authors, Practical Skills Coaches and Agents for Positive Change
Tim Simmerman Sierra, CMS-CHt, FIBH
Director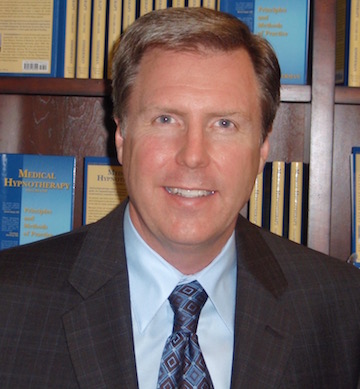 Since 1988 our school has been licensed as a private post-secondary institution/career school by the New Mexico Higher Education Department. Tim has been the lead instructor of our hypnotherapy training program since 1995.  He is a Director of the International Board of Hypnotherapy and a former president of the American Council of Hypnotist Examiners.  Tim is recognized internationally as an expert in all applications of clinical hypnotherapy. As a former nationally registered paramedic, he contributed to the reprint of Hypnosis, a tool for nurses. His book, Medical Hypnotherapy: Principles and Methods of Practice is available now. More info about Tim…
More info about the book
Robert Sapien, MD, MMM, CMS-CHt, FIBH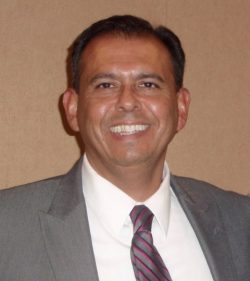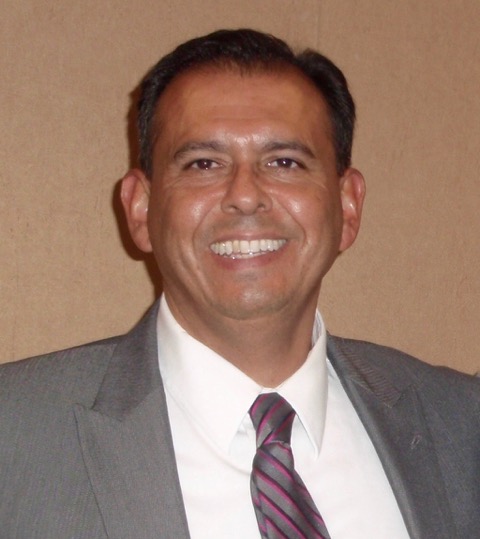 Robert Sapién, MD, MMM is an Associate Instructor and practical skills coach at the Hypnotherapy Academy. He is a Distinguished Professor (with tenure) of Emergency Medicine and Pediatrics, Associate Dean for Admissions, Director of the Combined BA/MD Degree Program and Principal Investigator of the Child Ready Program at the University of New Mexico, School of Medicine.  Dr. Sapién earned BS and MD degrees from the University of New Mexico, and a Master of Medical Management degree from the University of Southern California, Marshall School of Business. After graduating from medical school, he completed a Pediatric Residency at Harbor-UCLA and a Pediatric Emergency Medicine Fellowship at Los Angeles County- USC Medical Center. He returned to the University of NM in 1991, where he founded the Pediatric Emergency Department and the Division of Pediatric Emergency Medicine. He has served on several national policy-setting committees and boards of directors for non-profit organizations. He has published greater than sixty research publications and nine book chapters. His Child Ready Program team is developing a Virtual Pediatric Emergency Department Telehealth Network to provide rural and tribal children access to clinical services. As a hypnotherapist, Dr. Sapien incorporates hypnosis in the emergency care of children, has a thriving hypnotherapy practice, and co-founded the International Board of Hypnotherapy.
Joaquin Dulcey, MD, CMS-CHt, FIBH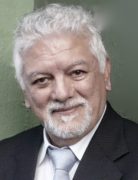 Dr. Dulcey received his medical degree in 1963 from the Universidad del Cauca (Cauca's University) in Popayan, Colombia. He initially specialized in  Obstetrics and Gynecology in1964, then in Neurosurgery in 1968 . Dr. Dulcey was Director of  the Department of Neurosurgery at San Pedro Hospital in Pasto, Nariño, Colombia for 18 years.  Later he was General Director and Chief Medical director at San Jose University Hospital, in Popayan. He also taught Neurosurgery for 11 years at Universidad del Cauca, his alma mater. His compassion for people in lack of economic resources who needed specialized medical treatment motivated him to study Hypnotherapy, Imagery, Sophrology, Medical uses of Qigong and Neuro therapy. Today, Dr. Dulcey is semi-retired with a private-practice in which he mostly provides pro-bono medical care for those who need him the most. At the Academy we have the privilege to have him as an Associate Instructor.
Madeleine Moku
Assistant Director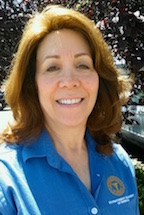 Madeleine has a B.A. from the University of New Mexico.  Prior to coming to the Academy in 2015, she acquired 20 years of experience in the field of higher education administration at Webster University.  She is the Academy's Assistant Director and is committed to helping students attain the training and knowledge necessary to fulfill their goals.
Olivia and TT
are two chihuahuas, rescued from difficult situations, who are now happy members of the staff and Tim and Angela's family. They are frequent visitors to the Academy, bringing us joy and love.
Angela P. Simmerman Sierra, NLPT, CMS-CHt, FIBH
Director (and TT, our school mascot)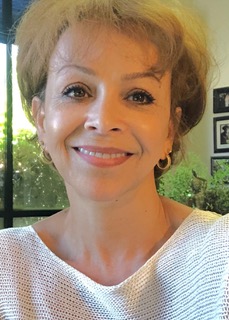 Angela experienced first hand the transformative power of hypnotherapy after a near-fatal car accident in 1998 in which her skull was crushed. Her attending physician, one of the top neurosurgeons in the country, believing she was about to die, sent her home blinded and semi-conscious without any hope. Soon after, her family found a new neurosurgeon, who also used hypnosis and guided imagery. Without surgery or medication, he helped Angela regain her will to live. Within months her sight returned, she could walk again, and not long after was fully recovered. As a Certified Medical Support Clinical Hypnotherapist, Angela is passing on to others the techniques that helped her regain her eyesight and heal. She has been a Director, an instructor, and practical skills coach since 2008. She is one of our bilingual practitioners, working in English and Spanish. Angela is also the Academy's Certified NeuroLinguistic Programming Instructor. She is a graduate of Robert Dilts' NLP University, where she completed both her Master Practitioner Training and her NLP Instructor Training. More info about Angela…
Christian Raphael, CMS-CHt, FIBH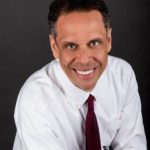 Christian graduated from the Hypnotherapy Academy of America in November 2013.  Since Mr. Raphael opened his full-time practice in Albuquerque, New Mexico, he has been running group hypnosis workshops regularly and conducting an average of 45 private sessions monthly. In addition to working with private clients, Christian is an Associate Instructor at the Hypnotherapy Academy and was one of the hypnotherapists in the NIH study for overactive bladder syndrome. Prior to becoming a hypnotherapist, Christian spent over 20 years in various leadership roles with national and international corporate brands.
Dawn Hoffman, CMS-CHt, FIBH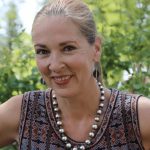 Dawn, formerly the Program Director of Policy and Public Affairs for the New Mexico Attorney General, has 25 years of experience in the fields of teaching and team facilitation. She is an Academy graduate and practical skills coach. With a sincere love of people and belief in the power of collaboration, she has contracted with diverse organizations that "do good" in the world, including: U.N.E.S.C.O.; The Georgia O'Keeffe Museum; The Humane Society; NM Federation of Labor, AFL-CIO; The Girls Rock Project.  Dawn is also a life coach, focusing on leadership coaching. She has worked as a victim advocate, doing educational outreach in some of the most marginalized communities, which is when Dawn began to contemplate an equitable and effective approach to alleviating trauma. This naturally led her to attend the Hypnotherapy Academy of America.
Pablo Villegas, MD, CMS-CHt, FIBH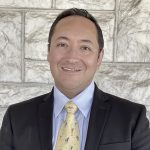 Dr. Villegas completed his bachelor's degree in molecular and cell biology with an emphasis in cell developmental biology. He got his medical degree at the Universidad Autónoma de Guadalajara. He spent four years doing translational and clinical research at Columbia University's Obesity and Research Center focusing on the areas related to growth hormone deficiencies, diabetes, obesity, and depression. Working alongside his wife in their private psychiatric practice he has over 14 years of experience managing psychiatric patients. In 2021 he attended and graduated from the Hypnotherapy Academy of America, and since then he has incorporated clinical hypnotherapy into the practice. Both he and his patients have found hypnotherapy to be a life changing transformation and empowerment tool to support change in lifestyle.
Cory holds a Bachelor of Education degree from New Mexico State University. He was a public-school teacher for 14 years where he gained a wealth of knowledge and experience in both childhood education, art education, tutoring and mentorship, as well as working with and facilitating people from diverse ages, socio-economic status, cultures, backgrounds, and belief systems. One of Cory's most important guiding principles is to meet people where they are, realizing that we all learn differently, at different rates and with different modalities. Cory graduated from our Academy program in 2022, then he joined us as a Practical Skills Coach, and Associate Instructor.
What graduates are saying about the Academy Staff
"The Academy is truly a great place to study hypnotherapy. It has the right approach, great coaches, great curriculum and great administration staff. The Academy oozes with positive energy and has great ambiance. I am glad I chose this academy over all others for Tim is the greatest teacher you can find on planet Earth for hypnosis. Thank you for being my teacher."
Rashmi Malde, Kenya, Africa
"This has been an experience of a lifetime. It was so much more than I had imagined and so much more than I had hoped for. The teaching of Tim Simmerman-Sierra goes beyond just information. His teaching style & the "fun" he brings with it are without words. A master comes to mind. Angela is a master at hypnotherapy and she too has a "magical" quality & gift. Her warmth & attention to her students is obvious in her just being. Together they have created an environment of learning & love that is contagious – I will never forget my time here at the Academy. It has not only taught me to be a first-class hypnotherapist, but also a first-class person."
Bonnie Bangert, Colorado
"This has been a revitalizing experience for me. At age 76, this has expanded my life experience to an extraordinary degree bringing unlimited possibilities again. The teachers have been wonderful guides, Tim & Angela are inspirational and the curriculum is superb, allowing increased access to the universal wisdom that is in us all."
Paula Stern, MA, New Mexico
"My time at the Academy has far exceeded my expectations. The immersion format has given me a direct experience of the power of the mind vs. merely an understanding of intellectual concepts. Tim's vast amount of knowledge, his philosophy of service and his masterful way of teaching and sharing his experiences make this program unsurpassed. The offering of private sessions, the availability and sincere service of the coaches and the overall spirit of love and connection here have made this such a comprehensive experience that no one could leave unchanged!
Sandy Fox, Florida
"I had the pleasure of the most excellent training here from Tim and Angela and the talented coaches. Each person's life story and strengths added something exquisite to my learning. I have been a teacher myself for 8 years and I myself felt so supported and well-trained – there is truly so much high standard, thought, care, direction and science that has gone into this curriculum and its presentation. High-quality teaching and education of the highest emotional and scientific standards has been outstandingly exemplified and shared here by my instructors. Thank you.
Lopa Visaveliya, New Jersey
"…. feels like I am coming home. I love all the teachers but want to recognize Madeleine for always dropping what she is doing and helping me — She is a rock here and I love her. The curriculum was very helpful to add to my hypnotherapy skill set."
Jane Darnell-Miller, MA, Alaska
"My experience at the Academy was life-changing. I learned more about myself, made really close friends and learned a wonderful skill of hypnosis that will allow me to help others heal. I also was introduced to Dr. Rosenberg's NVC which made a huge difference in my communications. I loved Tim & Angela's wonderful attitude and appreciate all of their teachings. Also thankful for Dr. Sapien. Many, many thanks and love to everyone in Academy."
Alina Sumarokov, MD, New Jersey
Our commitment is to immediate positive change on planet Earth!